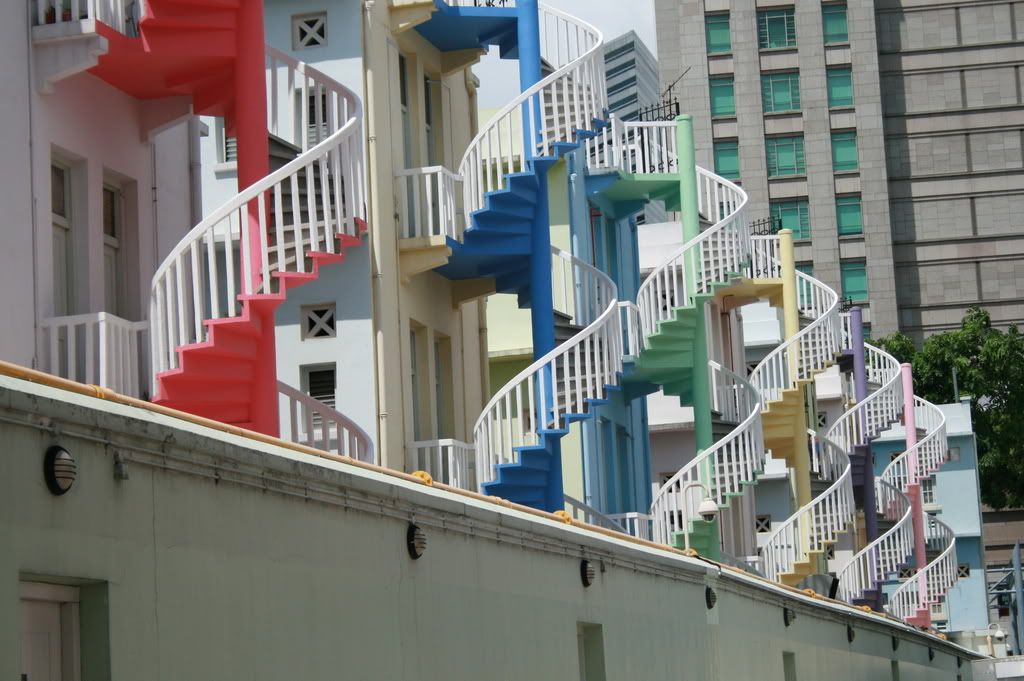 Colourful spiral stairs spotted somewhere near Bugis Street. Seeing colourful things just lift my spirit. (like 4-year old kid sees a rainbow aje)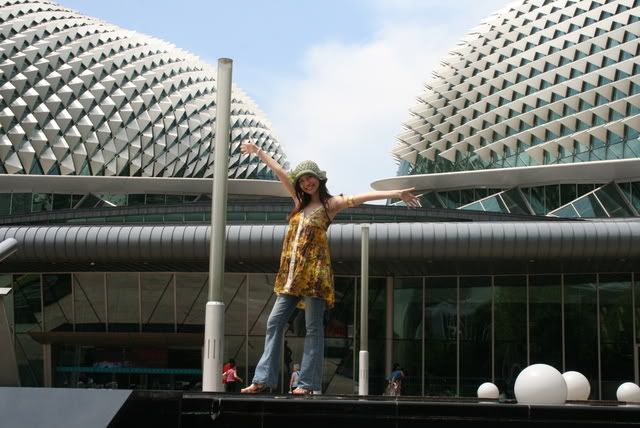 Welcome to the Esplanade! It's the Opera House of Singapore, also known as "The Durian". I know i look like such a poser here. This is nothing compared to my mum, who claims to do a better job at it than me =.= You be the judge.
Here I present you.....
The POSER QUEEN! Pheweeeeet!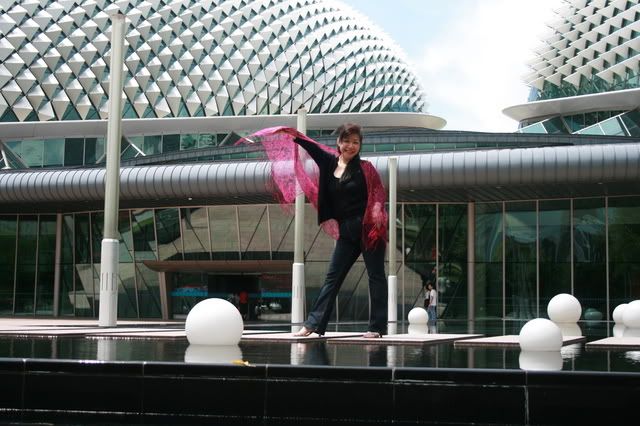 THIS is my mum! (I know you are laughing) At her age, she's still very young at heart.
Here's another one that's lagi hebat.
Ta-da!!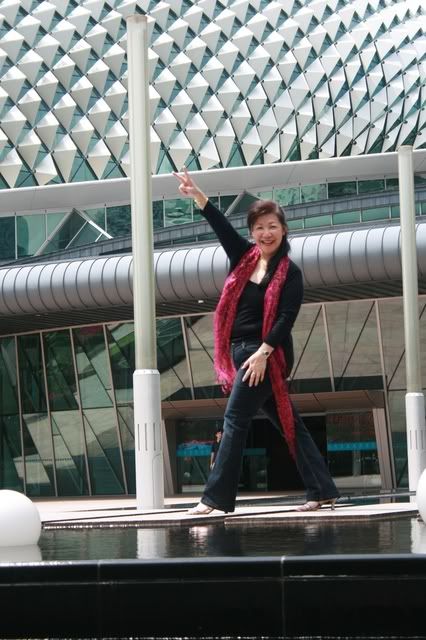 I think she got a lil' too carried away. Pose until "high" already. My mum TERROR leh...? She won the Miss Tourism Pageant as well as some Miss Petite Pageant before. Don't play play! haha!
Below are some pictures of her during her younger days.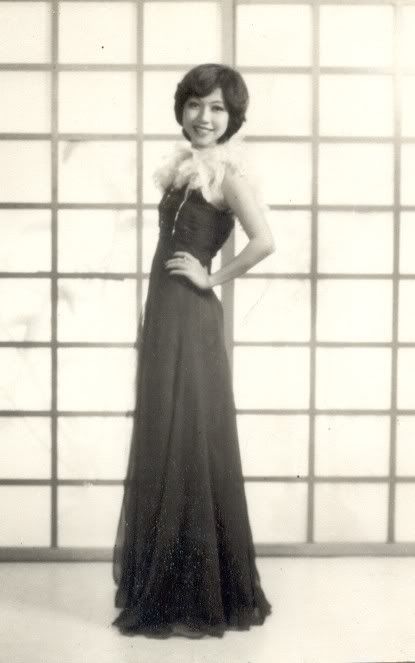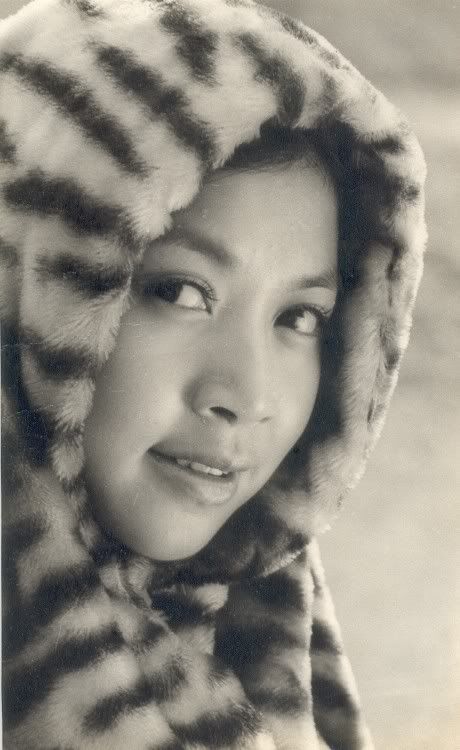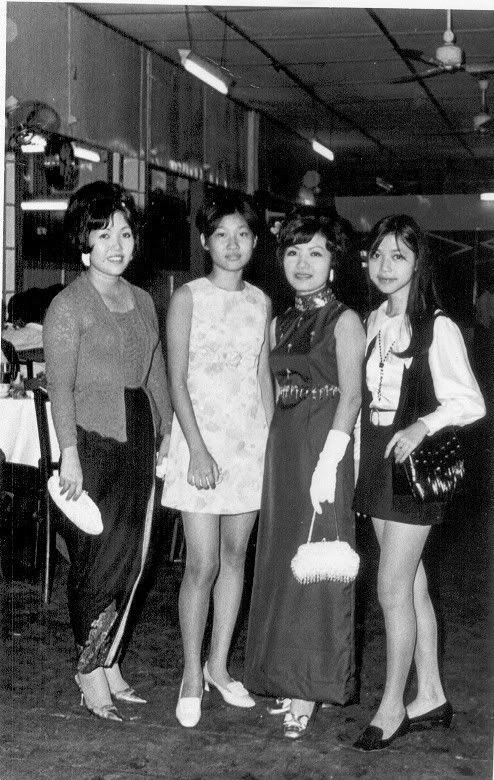 She's first from the right.
Ok. Enough of drooling at my mum. Back to main story! Visited the Merlion later on.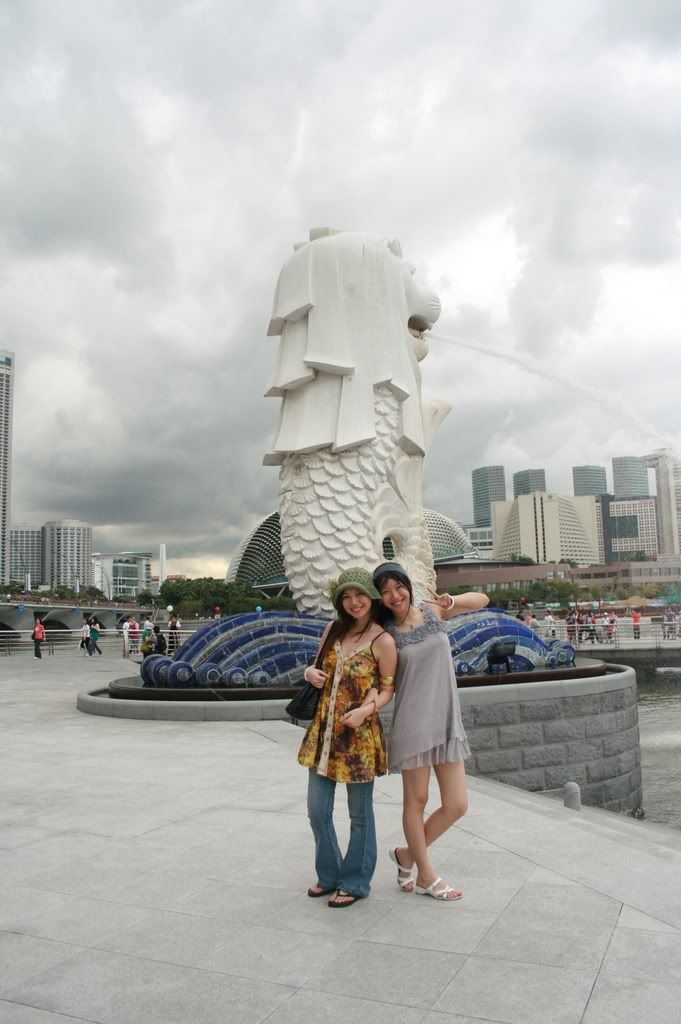 Me and my cute sister. (I'm the older sister. How come she's taller than me?!!)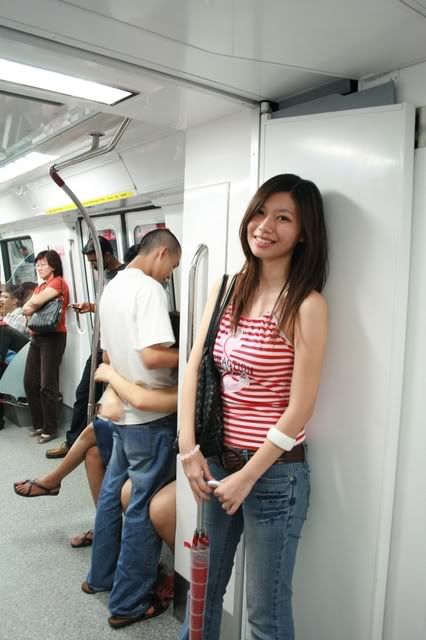 In the MRT. Hmm....what's the couple behind doing...? Go home only intimate lar...
Sis and I again. The final day in Singapore.
Guess that's all on my Singapore trip. =D