Hey guys! Sorry for not blogging lately! Too lazy to blog...=p

Btw, here are some info to be shared. Spend RM 30 and above on any Shell fuels or products at Shell Select and stand a chance to be among the Shell's weekly winners (1 year free petrol + cash)!

There were also nintendo wii baseball games for customers to play and Shell's giving away gifts/prizes, such as Ferrari car models, water bottles, caps, sun shades, and pig-tailed pencils, with every 2 homeruns scored in a game. In the picture above were some naughty kids fighting over the controller. But they are not the worst yet. I've came across an even more rude kid in one of the carnival.
This is what I do when there were no customers around. I get to play the nintendo wii myself! Oh yeah!! and it was fun fun fun! XD Darn! after working for 3 days I only managed to score a maximum of 3 homeruns in a game T.T Try breaking my supervisor's record of 10 homeruns (5517 feet). Ultimate keng-ness.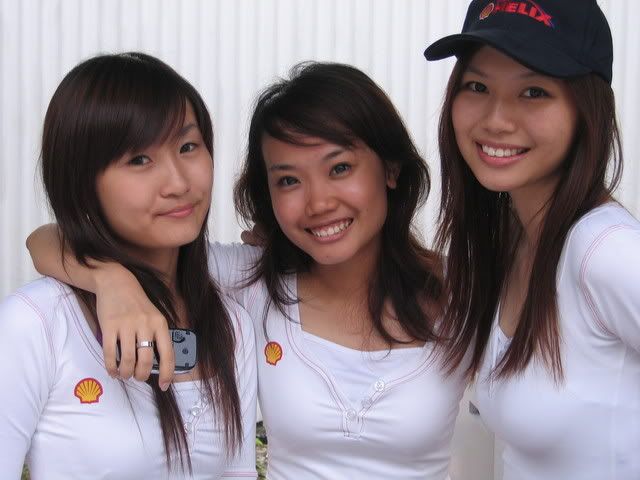 Had different uniform on the 2nd day, which was much nicer, also, more uncomfortable. I'm size M but they gave me an S =.="

Here is our emcee, DJ Vicky aka Janggut/Kambing. Such a poser...haha!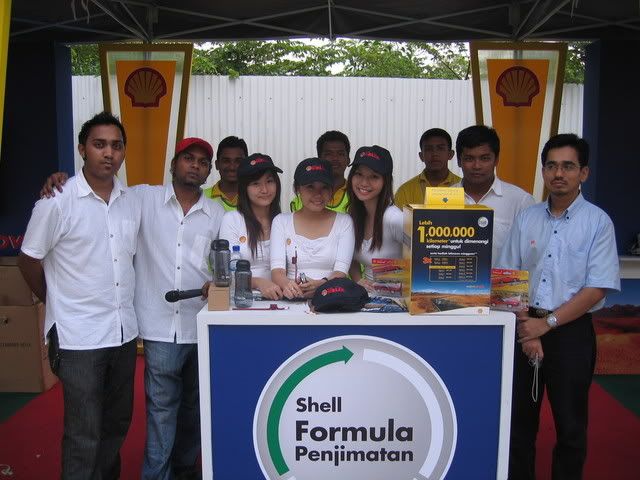 Had great fun while working for Shell's Carnival in Sg Long, Ampang and Banting. Would be working this coming weekend as well in Malacca. Gonna try to bat more homeruns! =p